Porcelain Veneers for Stained Teeth
Dull, yellowed, or greyish teeth can lead to severe self-consciousness and anxiety, making you want to hide your smile behind pursed lips. If you have permanently discolored or intrinsically stained teeth that don't respond to professional teeth whitening, you may want to consider porcelain veneers for your teeth and iron stained teeth. URBN Dental in Uptown Houston provides personalized porcelain veneers according to your desired shade and color, giving you complete control over the appearance of your teeth.
Benefits of Cosmetic Veneers
Porcelain looks just like natural enamel.
Porcelain is a stain-resistant material that remains bright.
You can drink coffee, tea, and red wine without fear of discoloration.
Improve self-confidence and quality of life.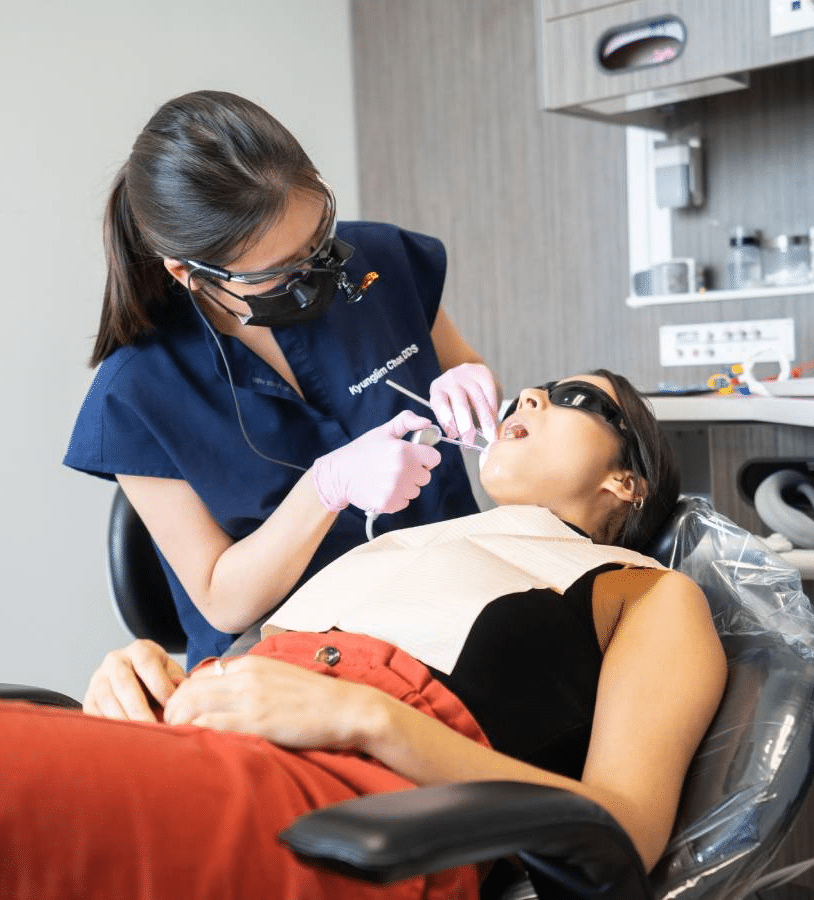 What are Porcelain Veneers?
Porcelain veneers are wafer-thin porcelain chips attached to the surface of your teeth. The porcelain can be adjusted according to the desired shape and shade to ensure optimal cosmetic appearance. The dentist shaves a few millimeters from the front face of your teeth to accommodate the porcelain. As such, when you get dental veneers, the porcelain shells essentially replace the superficial enamel from your teeth.
Porcelain is the ideal material for veneers because it resembles the shade, color, and texture of actual enamel. It's slightly translucent and reflects light in the same manner as enamel. As such, when porcelain veneers are attached to your teeth, they resemble your natural teeth and leave no traces of cosmetic manipulation. Consequently, your smile looks beautiful and symmetrical with no gaps between the teeth.
Are Your Stained Teeth Preventing You From Smiling?
Come into URBN Dental and let us transform your smile! Speak to our veneers specialist about your smile goals and find out if veneers are right for you. We are a dentist open on Saturday and offer convenient online booking. Schedule your appointment now!
Porcelain Laminate Veneers for Stained Teeth
Your porcelain laminate veneers can appear discolored and stained for several reasons, such as the accumulation of surface stains in the pores of your enamel due to coffee stained teeth, tea stained teeth, red wine stained teeth, and stained teeth from smoking. If you have surface stains due to your dietary habits, professional teeth whitening can bleach your teeth and remove the stains from the enamel. The results are temporary, lasting a few months or years, but you can brighten your smile by several shades.
However, professional teeth whitening only works for yellow stained teeth due to the accumulation of surface stains. Professional teeth whitening can't help if you have permanently discolored or intrinsically stained teeth from braces due to root canal treatments, excessive fluoride usage, stains from tetracycline, large resin fillings, and other causes. Porcelain veneers, however, cover up your existing teeth, replacing the superficial enamel with stain-resistant porcelain shells. This allows you to achieve permanently white teeth according to your desired shade.
The Permanent Veneers Procedure
The permanent cosmetic veneers procedure usually concludes in two to three sessions. The procedure starts with an initial consultation with the dentist, who examines your teeth, discusses your symptoms, and takes impressions of your teeth. They curate the ideal treatment plan based on your needs and prepare your teeth for the veneers. Under local anesthesia, the dentist will shave some of the enamel from your teeth and provide temporary veneers.
The porcelain veneers will be prepared by the laboratory in 2 to 4 weeks. Once the veneers are prepared, the dentist will bond the veneers to your teeth using dental cement and a specialized chairside lamp. The dentist will make some final adjustments to ensure alignment, and then you can resume your daily activities. You may have to return for a final follow-up session after about two weeks — your dentist will ensure everything is working correctly.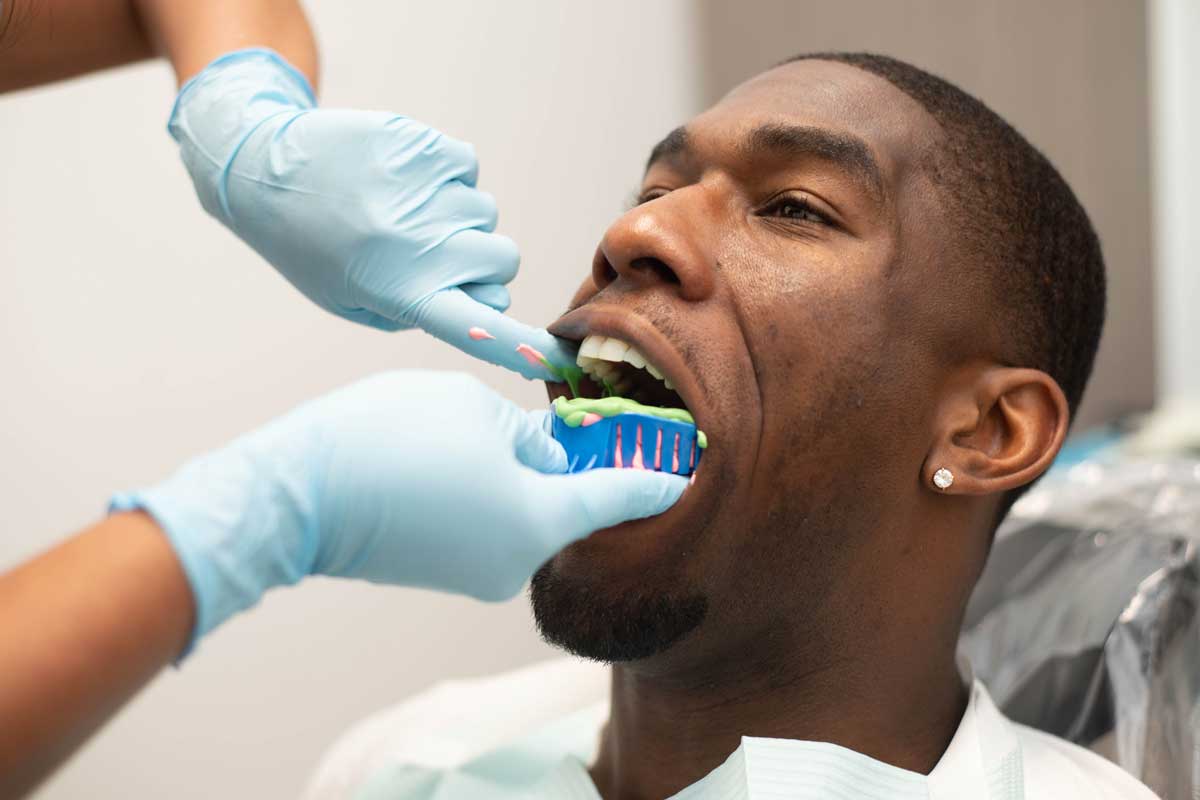 Porcelain Veneers for Stained Teeth — FAQs
Dental Clinic in Houston, Texas
Your Dentist for Porcelain Veneers in Houston
Dr. Chae is one of the most talented and compassionate cosmetic dentists for porcelain veneers in Uptown Houston, TX. She curates each treatment plan according to her patients' unique goals and needs to provide porcelain veneers that transform their smiles while improving their overall facial harmony. You can find Dr. Chae at our state-of-the-art dental clinic in Uptown Houston between the River Oaks District and Highland Village. For more information on porcelain veneers for stained teeth, please schedule an appointment today.