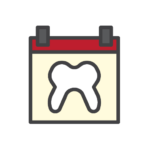 Open on Saturdays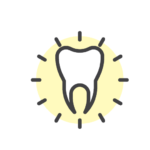 FREE Consultations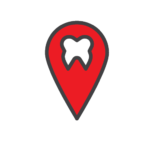 Conveniently Located in River Oaks Houston
Dental Veneers at URBN Dental Uptown Houston
One of the Best Cosmetic Dentist for Veneers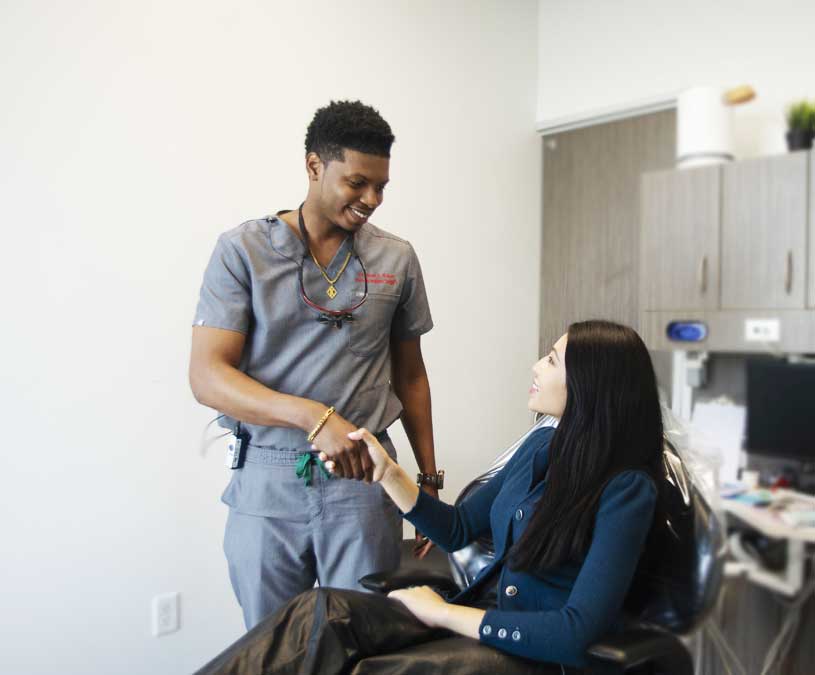 URBN Dental Uptown is one of the leading cosmetic dentistry clinics in Uptown, Houston, led by our exceptionally talented cosmetic dentist, Dr. Jiman Nelson. We provide ultra-thin porcelain laminate veneers to address all your cosmetic concerns at once, such as stained teeth, gaps between the teeth, crooked teeth, and dental cracks. Our cosmetic dentist has keen aesthetic sensibilities that allow him to curate the ideal porcelain veneers that transform your smile.
Whether you want to conceal the stains and cosmetic concerns on one tooth, multiple teeth, or all your teeth, we provide individual or full-mouth veneers according to your unique needs. Each porcelain veneer's shape, shade, and size is individually determined based on your existing teeth, cosmetic expectations, and overall facial anatomy. This considered approach allows us to curate porcelain veneers that look completely natural while elevating every aspect of your facial features.
We ensure our patients receive the highest quality of materials available. And that's why our porcelain veneers are produced by DaVinci Laboratories, one of the country's leading manufacturers of dental products. URBN Dental Uptown is conveniently located at 2400 Mid Ln. #350, a stone's throw from the Galleria, Houston.
Dental Veneers Dentist
Cosmetic Dentist Office

Cracked Tooth
A cracked tooth can ruin your smile, making the one chipped tooth the center of attention. An individual porcelain laminate veneer attached to the tooth can restore optimal aesthetics. The porcelain veneers will be designed to blend naturally with the surrounding teeth. Veneers may be a good option to restore chipped teeth due to trauma or damage caused by decay.

Stained Teeth
Most people opt for teeth whitening to reverse discoloration or surface stains. But teeth whitening provides temporary results, and it's not suitable for intrinsic stains. With dental veneers, you can choose the ideal shade you want, giving you complete control over the results. Furthermore, porcelain is a stainless material, so you don't have to worry about discoloration.

Tooth Gaps
If you have gaps between your teeth, you can get dental veneers to bridge them. You'll need porcelain veneers for the teeth on either side of the gap, and each veneer will be shaped and sized accurately. Once the veneers are attached, you'll have a complete set of teeth with no gaps in between. Speak to our cosmetic dentist and see if veneers are the right option for you.

Crooked Teeth
Most people use Invisalign or orthodontics to straighten teeth, but that may require several months to complete. If your teeth aren't severely misaligned and you would like immediate results, dental veneers may be the ideal solution. They cover all the crooked and misaligned teeth with a perfectly even set of teeth, giving you a radiant smile.
Transform Your Smile with Full-Mouth Veneers
If you want to transform your smile completely, full-mouth veneers may be the right option for you. In this case, the chosen dental veneers can be shaped and shaded according to the ideal cosmetic goals because there's no need to make them blend with your existing teeth. Full-mouth veneers transform all the visible teeth, giving you an instant Hollywood smile. Book your FREE consultation and speak to our Veneers Specialist today!
Meet Dr. Jiman Nelson
–  Veneers Specialist Near Me –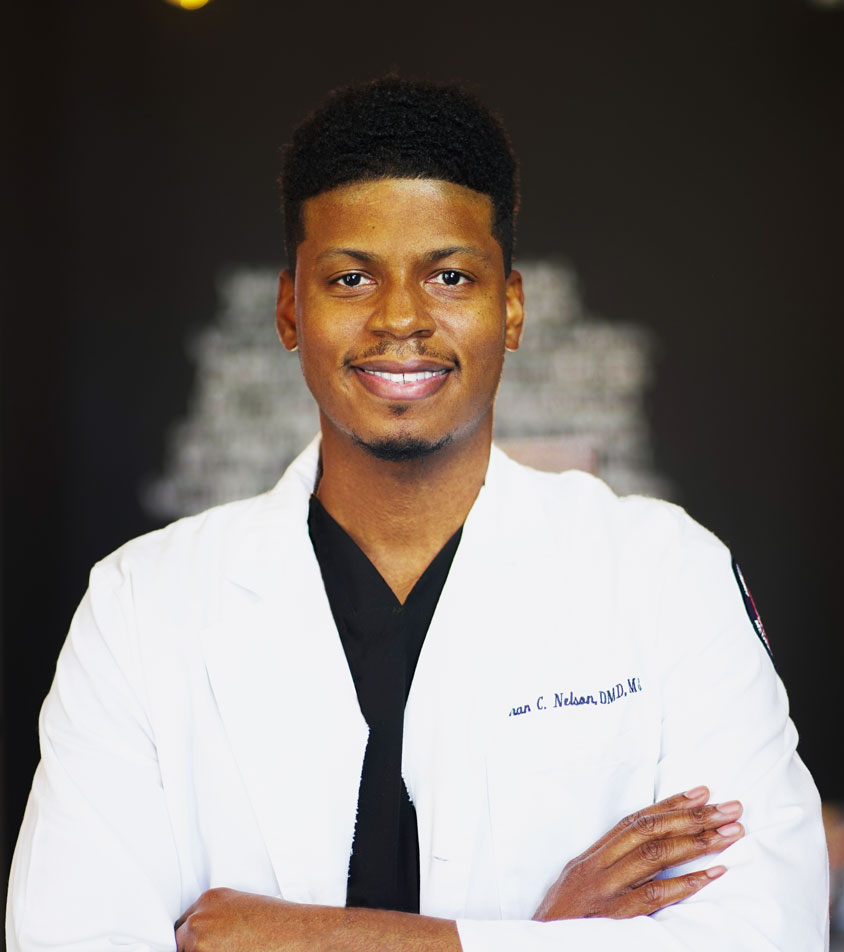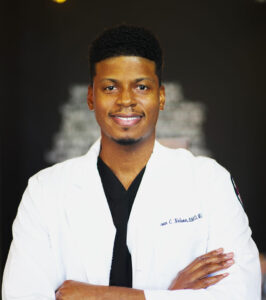 Dr. Jiman Nelson is the leading cosmetic dentist responsible for dental veneers at URBN Dental Uptown Houston. Dr. Nelson is an incredibly talented cosmetic dentist with an exceptional educational background, having completed his Masters in Biomedical Sciences, Doctor of Dental Medicine (DMD) degree, and Residency of Advanced Education in General Dentistry at the University of Mississippi Medical Center. He has been practicing as a cosmetic dentist since 2018.
Dr. Nelson truly distinguishes himself from other dentists because of his keen aesthetic eye and compassionate attitude. He carefully listens to his patients' concerns, discusses their goals, and curates the ideal treatment plans. His elevated understanding of aesthetic principles related to facial and dental anatomies allows him to curate the most stunning porcelain dental veneers for his patients in Uptown Houston.
UNIVERSITY OF MISSISSIPPI MEDICAL CENTER
VENEERS SPECIALIST AT URBN DENTAL






About Cosmetic Veneers
Cosmetic Dentistry Houston
You may consider cosmetic dentistry for several reasons, such as stained teeth, gaps between the teeth, misalignment problems, and cracked teeth. These problems can be individually addressed with orthodontic solutions, dental bonding, teeth whitening, and other procedures. However, since all these procedures are performed individually, one after the other, you may have to make multiple appointments with the cosmetic dentist, and the entire procedure may take months or years.
Cosmetic veneers made of porcelain address all of these cosmetic concerns at once. Dental veneers, made of composite resin or porcelain, are ultra-thin laminates attached to the front face of your teeth. They don't offer any functional benefits, but they conceal all the cosmetic concerns on your teeth. This allows you to instantly change the shape, size, color, or appearance of your teeth. And it's all done in a single session.
Porcelain veneers resemble natural teeth, but they can be colored and shaped according to your specific preferences. If you get individual veneers for a few teeth, you can make them resemble the surrounding teeth, making them blend in with your teeth. Our cosmetic dentist will help you select the ideal porcelain veneers.
Dental Veneers in Uptown
Cosmetic Dentistry Houston Tx
URBN Dental Uptown has a sterling reputation for optimal cosmetic dentistry solutions that address the patient's unique goals and concerns. If you're prepared to begin your smile makeover journey, we encourage you to schedule an appointment at our dental clinic at 2400 Mid Ln. #350, Houston, today.