Dental Veneers For Crooked Teeth
Your teeth can get cracked or chipped for several reasons, such as dental injuries, bruxism, and other factors. If you're self-conscious about your chipped teeth, you can get porcelain laminate veneers to cover them up, helping you achieve a perfect smile. URBN Dental Uptown provides extremely personalized porcelain veneers that cover up the cracks on your teeth while blending with the surrounding teeth, betraying no signs of cosmetic work.
Cosmetic Veneers Benefits
Cover up chips and cracks on your teeth.
Remain stain-free.
Long-lasting cosmetic treatments.
Indistinguishable from natural teeth.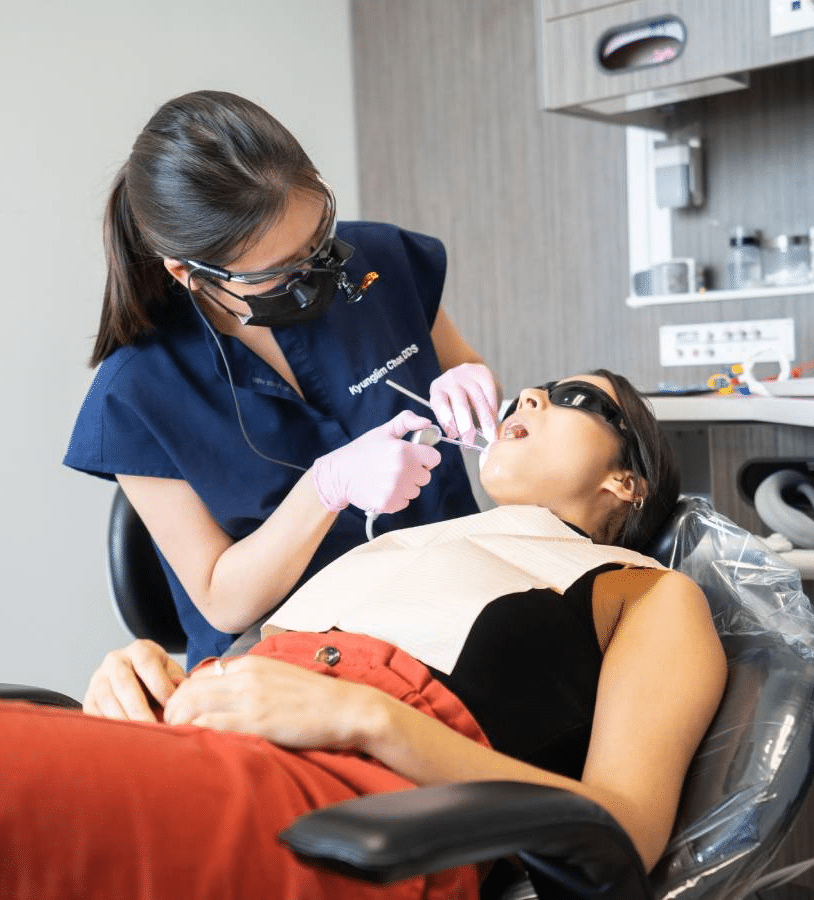 What Are The Best Porcelain Veneers?
Porcelain dental veneers are extremely thin wafers of tooth-colored and tooth-shaped materials attached to the front surface of the teeth. In traditional dental veneers, the dentist shaves a few millimeters off the enamel to accommodate the porcelain veneers. As such, dental veneers essentially replace the chipped, stained, or discolored enamel with fresh and stain-free porcelain.
Porcelain is the ideal replacement for enamel because it resembles the same color and texture as natural enamel. In fact, porcelain also reflects light similarly to enamel, and it has the same translucent quality, making it indistinguishable from your natural teeth. Porcelain laminate veneers allow you to conceal all cosmetic concerns, including chips and cracks, for a complete smile makeover.
Dental Veneers For Crooked Teeth
Your teeth may be chipped or cracked for several reasons, such as injuries, accidents, trauma, nighttime teeth grinding (bruxism), and other factors. You can also chip or crack your teeth if you use them to open bottle caps and seals from packages or bite hard objects, like ice, pens, and fingernails. All of these factors compromise the enamel on your teeth, leading to superficial cracks and chips.
Major dental cracks have to be addressed with restorative dental treatments, such as dental bonding, dental fillings, and dental crowns. However, if the crack is superficial, i.e., it doesn't extend beyond the enamel, you can get porcelain veneers for a complete transformation. Porcelain veneers essentially replace the damaged enamel, restoring optimal cosmetic health. Please ask your dentist if you're a suitable candidate for cosmetic veneers.
A Step-by-Step Porcelain Veneers Procedure
The dentist examines your teeth, discusses your goals, runs various x-rays, and takes impressions of your teeth.
After delivering local anesthesia, the dentist shaves a few millimeters from your enamel to accommodate porcelain laminate veneers.
A dental mold of your prepared teeth is taken to prepare the veneers according to your specific goals, needs, and expectations.
The dentist provides temporary veneers that you have to wear until the permanent veneers are prepared.
After the permanent veneers are prepared in 2 to 4 weeks, you'll need to return for another session.
The dentist will adjust the finalized veneers and bond them to your teeth using dental cement and a special light.
The dentist makes final adjustments to your teeth to ensure optimal alignment.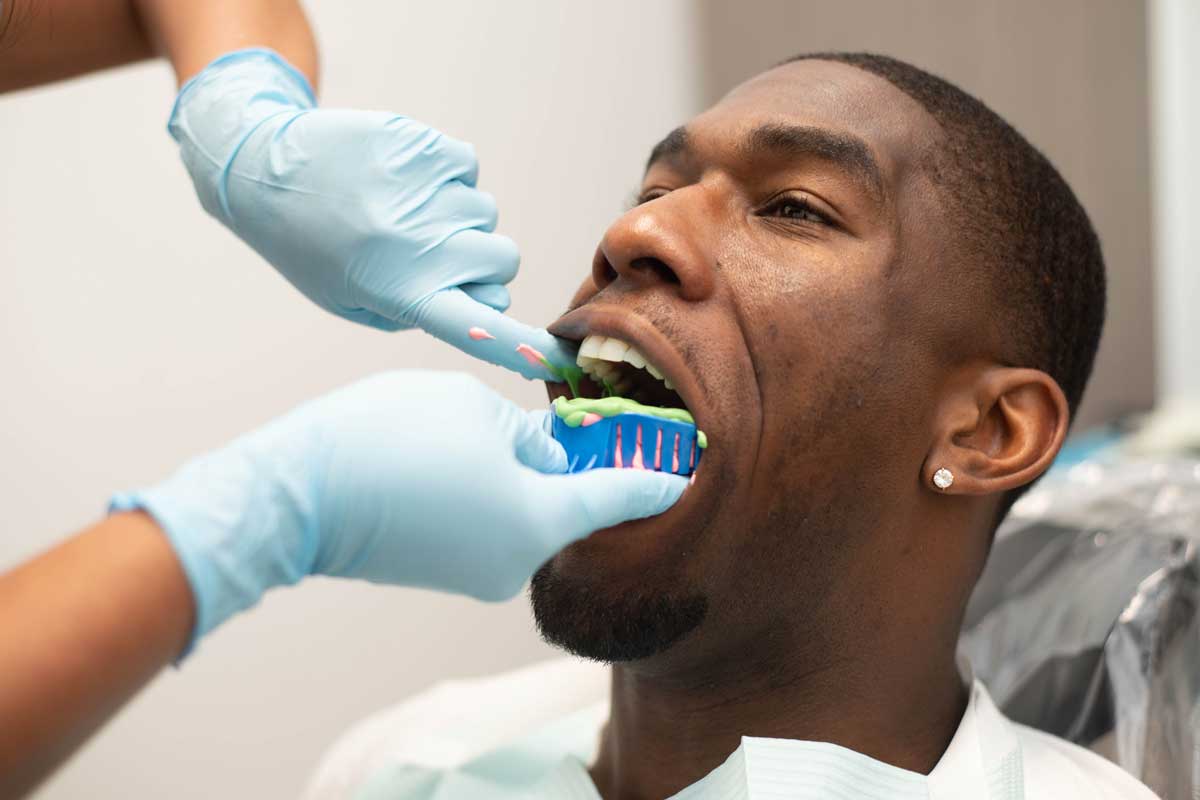 Porcelain Veneers For Crooked Teeth — FAQs
Dental Clinic in Houston, Texas
Transform Your Smile with Porcelain Veneers in Uptown Houston

URBN Dental Uptown is led by an incredibly talented and artistic cosmetic dentist specializing in porcelain dental veneers. Our cosmetic dentist discusses your specific concerns and goals, examines your teeth, and curates dental veneers that perfectly resemble your actual teeth. This allows you to cover up the cracks without leaving any traces of cosmetic work. For more information on porcelain veneers for crooked teeth, please schedule an appointment at our dental clinic in Uptown Houston, TX.