Your dentist or a specialist like an oral surgeon or endodontist may advise a root canal when a crack is so severe that it extends into the pulp to remove damage and repair some of the tooth's integrity. This operation allows the root canal cracked tooth to avoid contracting an infection or deteriorating further. Teeth can break or snap for various reasons, including restoration failure, decay, small cracks, or accidental trauma.
A cracked tooth is a minor fracture but is otherwise remarkably intact. You can compare a tooth crack to a crack in a car windshield; the windshield is entire even though there is a break. Like windshield cracks, a cracked root canal tooth can gradually advance over time.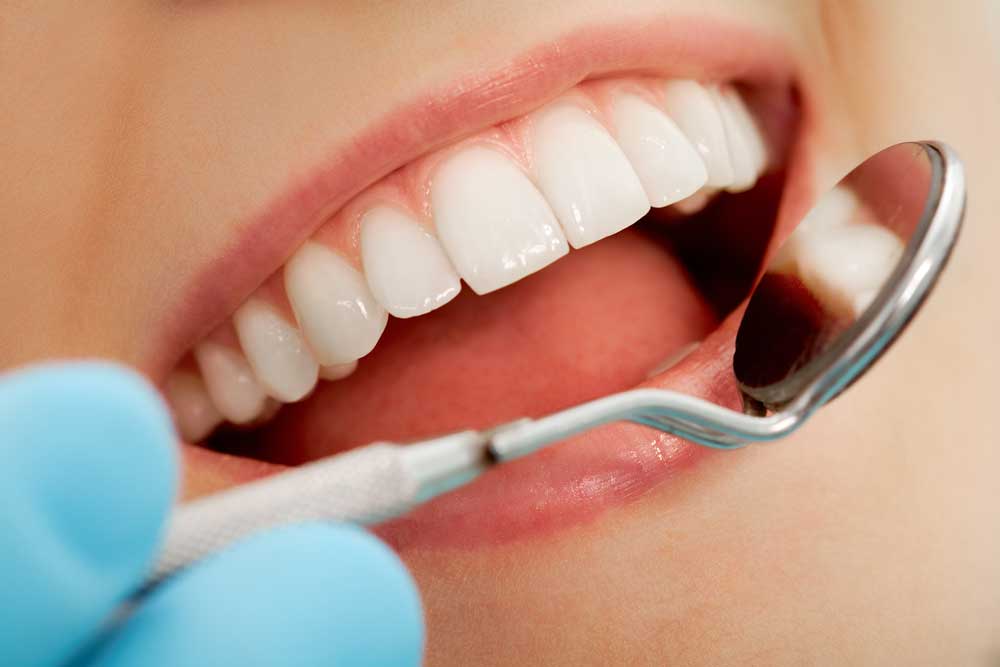 Is root canal better than extraction?
Between root canal cracked tooth vs. extraction, a root canal is a final attempt to save a severely cracked or damaged tooth. A root canal therapy is the only procedure that can salvage a tooth that has been severely cracked, broken, injured, or infected in the pulp layer. We will first use local anesthesia to numb the tooth before making a small aperture to reveal the tooth's canals. We next remove any decayed or damaged tissue and sanitize the canals using specialized tools. Gutta-percha, a biocompatible substance, will be used to fill the cracked root canal. It serves the canal space and closes the tooth against infection. Your dentist then restores the tooth for added security and usefulness. Many people hope that they will not face the situation where they have to choose root canal cracked tooth vs. extraction.
Is a cracked root canal an emergency?
If the crack in the tooth is severe enough to undergo root canal treatment, then yes. A root canal cracked tooth can create several dental issues, and your dental specialist may even recommend extracting the tooth if the situation worsens. A trip to the emergency dentist is frequently necessary for a broken or cracked tooth, and a badly cracked or fractured tooth is the most frequent dental emergency.
Dental experts say people frequently experience broken teeth due to indulging in athletic activity, falling, or eating food. Cracked teeth are a significant issue, but two fractures aren't life-threatening. Minor tooth fractures or chipped teeth do not require an immediate trip to the dentist or emergency room.
Why does a cracked tooth with a root canal hurt?
Knowing anything about the tooth's anatomy will help you comprehend why a cracked tooth hurts. The inner soft tissue, known as the pulp, is located inside the tooth underneath the white enamel. The pulp houses the blood vessels and nerves of the tooth. Chewing may result in the pieces moving due to the broken exterior hard tissues of the tooth, irritating the pulp.
Why do I need a root canal to know if my tooth is cracked?
A cracked tooth has a crack that runs vertically from the chewing surface toward the tooth's root. Though the damage may eventually spread, the tooth is still intact. An early diagnosis is essential to save the tooth. You can repair a tooth with a root canal operation, and dentists should place a crown to stop the tooth crack from spreading if it has reached the gum line.
Can a broken root canal tooth be repaired?
If you have a chipped tooth, there is no need to worry. Your dentists have many ways to x it. Among these methods is root canal treatment. It is crucial to remember that a root canal tooth is weaker than a natural tooth. Therefore, a root canal cracked tooth is more prone to cracking or chipping. It is because they must remove the pulp as part of the procedure, which kills the tooth by cutting off its blood supply.
The root canal is an effective treatment to repair a chipped tooth, and you can see the positive changes in your tooth after root canal treatment. Root canal therapy removes the dead pulp and cleans the root canal. After that, they will adequately seal the root canal.
Conclusion
We hope the above-provided information helps you learn about root canal treatment for a chipped tooth. URBN Dental is one of the leading state-of-the-art dental clinics specializing in root canal and
cosmetic dentistry veneers in Houston, TX. Our dental clinics are in Midtown Houston, Uptown Houston, and Montrose. Please schedule an appointment to determine if you're a candidate for veneers today.